Welded Mesh Fence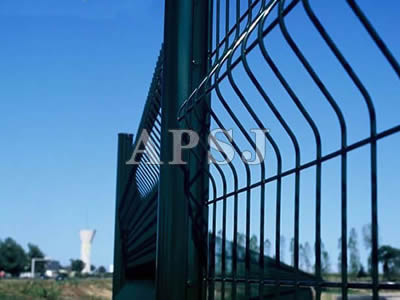 Welded mesh fence is a complete welded mesh fencing system, able to enhance every architectural style. Designed to meet your perimeter security needs while blending in with the background. Welded mesh fence is a welded mesh fencing system for residential, commercial and industrial fencing projects.
Welded mesh fence consists of panels, posts, steel brackets, gates and other accessories, all galvanized and powder coated and available in more than eight different colors. Welded mesh fence can give you points for LEED certification projects thanks to its green product features.
Features & Benefits:
Easy to install
Long lasting
"V" braces for extra strength
Blends with the landscape
Price competitive
Many years warranty
Welded mesh fence is ideal for residential, industrial, commercial, schools and universities and community area applications.
Fence Panels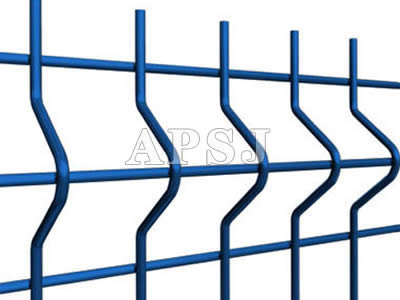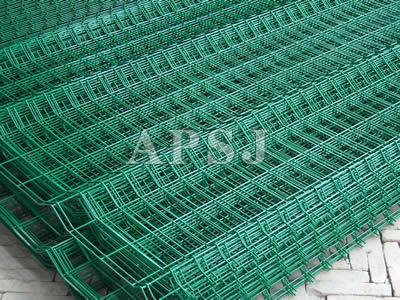 Fence wire panels are galvanized with the best technology to make them strong corrosion resistant. The zinc and powder coatings provide the highest protection against corrosion and weather conditions, making fence a long lasting fencing system. Wires are uniformly and carefully welded on every union. The V-branch on each panel adds extra strength to it. Panels pass through a phosphate and a powder coating process to assure their corrosion resistance.
Heights: 2', 4', 5', 6'*, 8'*
Length: 8'
Opening (wxh)(in): 2"x6"
Braces: 2 (2'H & 4'H), 3 (5'H), 4 (6'H), 5 (8'H)
Gauge: 6
Wire breaking load: 80,000-100,000 PSI
Weld-shear strength: 1,051 lbs
Galvanized: 0.50 oz/square foot
Polyester coating thickness: 100 microns (4 mils approx)
Fence Posts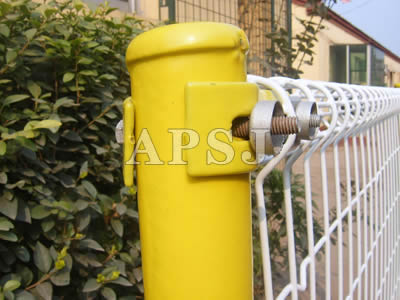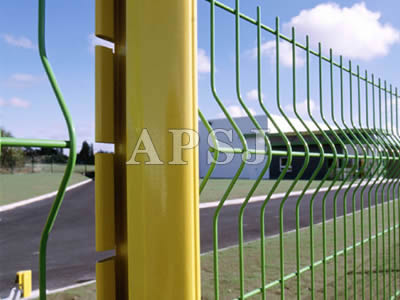 Fence posts are highly corrosion resistant thanks to their thick zinc coating at inner and outer post areas, phosphate treatment and powder coating. Post height is higher as part of it goes under ground or in concrete wall.
Post Height: 3' (2' panels), 6'* (4' panels), 7' (5' panels), 8'* (6' panels), 11'* (8' panels)
Guage: 16
Dimensions: 2 1/4" x 2 1/4"
Weld-shear strength: 1,051 lbs
Galvanized: 0.50 oz/square foot
Polyester Coating Thickness: 100 microns (4 mils approx)
Gates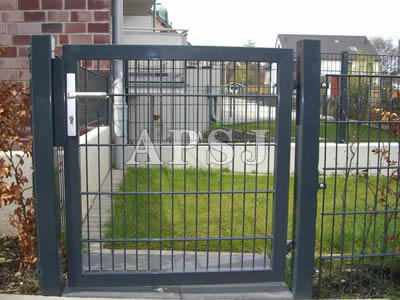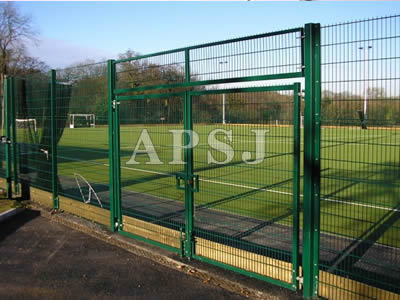 Fence presents its gate product line to fully complement the fencing system master plan. Frames and wires are uniformly welded and polished. Available as swing or sliding gates in single or double, gates are made with the highest quality materials and welding processes. Welded before coating for higher protection against weather with the same corrosion resistance as fence panels. Our gates include high quality and durable components and a variety of lock options to suit different applications.
Brackets and Other Accessories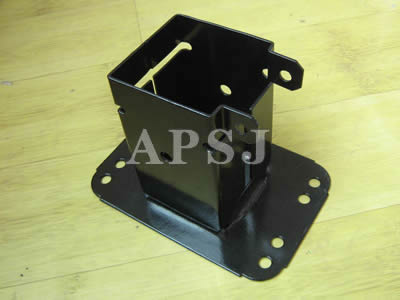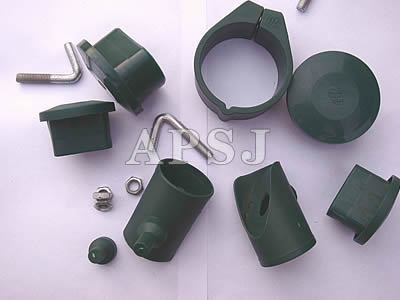 The Shengjia fence steel brackets are made of galvanized steel and powder coated making them resistant and long lasting. Brackets attaching system to panel and post is easy to install and time saving. Bracket is locked with 1 1/4" x 1 1/4" galvanized screw and bolt, using a regular 7/16" wrench. Easy to install, strong and secure, adaptable to different fence angles and salt spray and UV tested. Brackets per Post: 2 (2' panel), 2 (4' panel), 3 (5' panel), 4 (6' panel), 5 (8' panel)
Additional accessories include steel base and upper 45º angle for extra security. Three barbed wire lines or extra panels can be placed on the upper arm posts.